Together, we will create an unique event and Lifetime experience
Get Ready for a Festive Evening!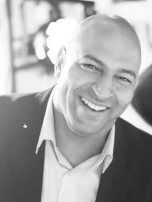 My name is Billy Adames. I am a wedding specialist. Fun parties are good for everyone. I enjoy sharing my wedding expertise with brides and grooms. I assist couples in making their once-in-a-lifetime celebration an amazing, unforgettable experience.
Everything I do is custom-tailored to fit your needs, wants, and desires.
Be creative and visualize the wedding of your dreams. I want you to be able to reminisce and say:
"Could it have been any more perfect?"
I would be honored to get to know you and help you craft, develop, and present, a superb wedding experience. Thank you for your consideration
Creating Unforgettable Memories is Our Specialty!
Chelsea Wilkerson, 05.01.18 Phenomenal DJ and great guy! He was so excited about our wedding and was wonderful with taking our guests requests. Definitely recommend! Renee Hales, 11.03.17 We used his services for our beach wedding at Emerald Isle and the reception afterwards. He provided everything we needed for both, the speaker, the microphone and the music. He and his team were exactly what we wanted. He kept everyone dancing during the reception, he announced the wedding party and the married couple. I know it was my wedding, but it was so much fun! We would certainly use his services again and would HIGHLY recommend him. Thank for making it such a fun and memorable evening. Krissy Buchanan, 12.01.17 Such a wonderful DJ. So organized and professional. Would recommend him to anyone hands down!!! Played all my favorite songs and did everything perfectly!
Billy A. Adames
2021-08-03
Great atmosphere and amazing burgers.
Louis Gonzalez was a great DJ. He did an amazing job pumping up the wedding guests and keeping the mode fun. He worked well with the changing of times from the outline we had given him as pictures and everything else took a slight change due to running a tad bit late. I would highly recommend Professional DJ Services to anyone looking for a DJ in Jacksonville, NC and surrounding areas!
We are among the best entertainment services in South Texas, serving Laredo, San Antonio, and Corpus Christi. Also servicing Eastern North Carolina